---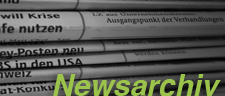 Newsarchiv: News
Jahr 2016
Ergebnis des Zuteilungsverfahrens
22.04.2016: Sehr geehrte Studierende,
die Auswertung des Zuteilungsverfahrens für Bachelorthesis und Seminare finden Sie als Dokument unter dieser News.
Sollten Sie diese Information in sozialen Netzwerken teilen wollen, bitten wir Sie, lediglich einen Link zu unserer Seite zu teilen, um Missverständnisse zu vermeiden.
Nur die hier veröffentlichte Kopie akzeptieren wir als Referenz für auftretende Fragen.
Hierfür stehen wir Ihnen per Mail und zu unseren Öffnungszeiten zur Verfügung.
Videos zur Infoveranstaltung der neuen Prüfungsordungen
19.04.2016: Das LLZ hat begonnen die Videos der Infoveranstaltungen zu den neuen Prüfungsordnungen zu veröffentlichen.
http://openlecture.uni-halle.de/series/8479c963-19a9-48c9-acde-8cf9563c41b7
Sollte Ihr Studiengang noch nicht unter den veröffentlichungen erscheinen, schauen sie gegebenenfalls zu einem späteren Zeitpunkt nocheinmal nach, da die Nachbearbeitung seitens des LLZ noch etwas Zeit in Anspruch nimmt.
ACHTUNG: Ausfall der (freien) Sprechstunde Frau Braunroth
18.04.2016: Aus dienstlichen Gründen entfallen in der Woche vom 18.04.2016 bis zum 22.04.2016 die Sprechzeiten von Frau Braunroth.
Dies beinhaltet demzufolge auch die freie Sprechstunde am Dienstag, den 19.04.2016.
Informations about reaccreditation
Dear students of economics and business,
as part of the reaccreditation process of our study courses the study and examination regulations were revised. The revised versions comprise past experiences and also proposals of the student body. Furthermore the recently staffed chairs were integrated into the new programs. On 01/27/2016 the new subject-specific study and examination regulations were adopted by the academic senate of the Martin Luther University. The new regulations will be legally binding with their publication in the official journal. This official publication is still outstanding. Once this has occurred we will inform you. The changes compared to the previous study and examination regulations and their impacts on your studies will be presented during an information event, prospectively in March. This event will also give you the opportunity for questions. Subsequently, a recorded version of this event will be uploaded. Up to that point we ask you to refrain from further inquiries. As a basic principle the change will not lead to degradation. There will be transitional arrangements to guarantee this.
Aktualisierung der Modulhandbücher und -übersichten
07.04.2016: Alle Dokumente zu der neuen Ordnung wurden auf den aktuellsten Stand gebracht.
Wir bitten um Ihr verständnis, das wir derzeit keine Gewähr für die Korrektheit der Dokumente übernehmen können, da die technische Verantwortung dafür beim ITZ liegt. Sollten Sie Ihrerseits Fehler feststellen, senden Sie uns diese bitte per Mail zu und wir leiten Ihre Anfrage an das ITZ weiter.
Rücknahme der Modulhandbücher
24.03.2016: Sehr geehrte Studierende,
aufgrund technischer Gegebenheiten, haben die Modulhandbücher- und übersichten Fehler enthalten. Wir haben diese kurzfristig von unserer Homepage entfernt und arbeiten an einer Lösung. Während dieser Zeit können Sie bezüglich der neuen Studienordnung die entsprechenden Amtsblätter konsultieren, die Sie auf unserer Homepage finden.
Modification in the study and examination regulations in summer term 2016
11.03.2016: Dear students,
as a result of the re-accreditation, new study and examination regulations will become effective as from summer semester 2016. You can find them on the website of the school of economics and business's examination office.
In their meeting on March 9, 2016, the members of the examination board decided on transitional rules which can also be found on the examination office's website. Additionally, we are going to explicate the resolutions and modifications in informative meetings on March 21, 2016 and March 22, 2016. Please choose the meeting relevant for your study program. If at these dates you are prevented for any reasons, you will find a video-record at a later date.
Students finishing their study program during the summer semester 2016 may remain in the "old" study and examination regulations.
For all other students the following applies: Study assessments you already achieved are going to be automatically transferred to your electronic assessment account affiliated with the new study and examination regulations. This transfer will take place from May 2 till May 6, 2016. During this time you will have only limited access to the Löwenportal. The buttons "Modules and Examinations", "Grades", and "Registered Modules and Examinations" will not be in operation during this period. Registration for the modules will only be available afterwards.
Registration period for modules: May 9 – May 31, 2016.
Students finishing their study program during the summer semester 2016 who are not changing into the new study and examination regulations are not affected by this alteration. For those students, the regular module registration period (March 23 – April 27, 2016) remains valid.
In case of further inquiries, the team of the examination office will be available to support you as of March 23, 2016.
Your team of the examination office
You can find all important information and documents (only in german) under "Studium und Prüfungen/Prüfungsausschuss/Beschlüsse zu den neuen Fachspezifischen Studien- und Prüfungsordnungen/..."
Zuteilungsverfahren
20.02.2016: Liebe Studierende,
wir möchten darüber informieren, dass am 15.02.2016 im Löwenportal das neue Zuteilungsverfahren zum Bachelorseminar und/oder Bachelorarbeit gestartet ist.
Auch in diesem Semester haben wir alle wesentlichen und wichtigen Informationen in einer Videoaufzeichnung für Sie festgehalten, so dass Sie diese bequem von zu Hause aus abrufen können. Das Video steht Ihnen online unter folgendem Link http://openlecture.uni-halle.de/episode/45bd1285-2b6e-4028-879a-3803e6d5d7e5 zur Verfügung.
Für Rückfragen stehen wir Ihnen unter folgender Mailadresse info.pamt@wiwi.uni-halle.de sowie pruefungsamt@wiwi.uni-halle.de zur Verfügung.
Exchange program with the Southwest University of Political Science and Law
05.02.2016: The institute of Business Law offers an exchange program with the chinese Southwest University of Political Science and Law (Chongqing) in wintersemester 2016/2017.
15 of the best applicants will receive a DAAD scholarship.
The application period will take place up to (including) March 1, 2016 and must be sent directly to the institute of Business Law . Further information can be found in the attachment.
Adress of institute of Business Law:
Universitätsplatz 5 (Juridicum)
06108 Halle (Saale)
Prüfungsamt krankheitsbedingt geschlossen
01.02.2016: Das prüfungsamt bleibt krankheitsbedingt vom 1.2.2016 bis einschließlich 5.2.2016 geschlossen.
In dringenden Fällen steht Ihnen Frau Rudolph (Zimmer 111) oder das Dekanat (Zimmer 104) zur Verfügung. Die Abgabe von Abschlussarbeiten und die Ausgabe von Themen erfolgt ebenfalls durch Frau Rudolph.
Alle anderen Anliegen können wir derzeit nicht bearbeiten.
Wir bitten um Ihr Verständnis.
Angebot Blockseminar in Chinesischer Philosophie
04.01.2016: Der Lehrstuhl für Wirtschaftspolitik und Wirtschaftsforschung bietet kurzfristig eine Seminar zum Thema "Chinesische Philosophie (Einführung)" an.
Das Seminar findet vollständig in der Woche vom 18.01 bis 22.01 statt. Weitere Informationen erhalten Sie im nachfolgenden Dokument.
Jahr 2015
No opening hours while winter break
01.12.2015: The examination office is closed from 18.12.2015 11:00 until 6.1.2016.
---
---