---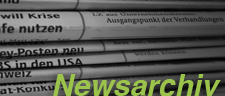 Newsarchiv: News
Jahr 2016
Availability Examination Office
13.12.2016: The Examination Office is not available from Dec 19, 2016 up to and including Jan 2, 2017. Should be the handover date of your thesis in this period, please submit it postally. (Please keep the posting receipt.)
We wish you a Merry Christmas!
Final decisions of the examination board to re-register in the new FStPO
26.09.2016: In their meeting on September 21, 2016, the members of the examination board decided on the final transitional rules. You can download the final transitional from the attachment or from our website under "Prüfungsausschuss\Beschlüsse zu den neuen Fachspezifischen Studien- und Prüfungsordnungen".
Appointment notification for shortfall of consultation-hours Mrs. Anja Braunroth
18.08.2016: From 19.08. to including 13.09. 2016 will be no consultation-hours of the consultant Mrs. Braunroth.
Öffnungszeit Prüfungsamt am 8.7.
01.07.2016: Liebe Studierende,
das Prüfungsamt bleibt am 8.7.2016 ganztags geschlossen. Bitte beachten Sie diesen Umstand, sollten Sie an dem Tag die Abgabe Ihrer Bachelor-/Masterarbeit haben. Nutzen Sie dann alternativ bitte die Sprechstunde am Donnerstag oder ggf. eine postalische Abgabe.
Verzögerung bei der Umschreibung
20.05.2016: Durch anhaltende technische Probleme bei der Umschreibung aller Studierenden in die neuen Prüfungsordnungen, kommt es aktuell leider zu Verzögerungen im Prozess.
Derzeit müssen alle Module der Studenten manuell neu eingetragen werden. Der entstehende Aufwand fordert daher deutlich mehr Zeit.
Wir bitten Sie daher von zeitnahen Anfragen dazu abzusehen. Wir werden Sie informieren, sobald es neue Informationen zum Fortschritt gibt.
Umschreibung neue FStPO
09.05.2016: Sehr geehrte Studierende,
die Umschreibung in die neue FStPO ist leider noch nicht vollständig für alle betroffenen Studierenden abgeschlossen. Es kam zu Problemen in der technischen Umsetzung im ITZ, die diese Woche noch behoben werden. Zudem ist erst im Anschluss Handarbeit durch das Prüfungsamt individuell erforderlich. Die Löschung von Fehlversuchen ist im Notenspiegel unter der neuen FStPO ersichtlich!
Wir bitten von Rückfragen abzusehen und danken für Ihr Verständnis.
Mit freundlichem Gruß
Ihr Team des Prüfungsamtes
Examination Office closed on 06.05.2016
The examination office is closed on 06.05.2016 all-day. Students who would like to submit their bachelor or master thesis on this day are encouraged to do this by mail. (Please keep your posting receipt)
Ergebnis des Zuteilungsverfahrens
22.04.2016: Sehr geehrte Studierende,
die Auswertung des Zuteilungsverfahrens für Bachelorthesis und Seminare finden Sie als Dokument unter dieser News.
Sollten Sie diese Information in sozialen Netzwerken teilen wollen, bitten wir Sie, lediglich einen Link zu unserer Seite zu teilen, um Missverständnisse zu vermeiden.
Nur die hier veröffentlichte Kopie akzeptieren wir als Referenz für auftretende Fragen.
Hierfür stehen wir Ihnen per Mail und zu unseren Öffnungszeiten zur Verfügung.
Videos zur Infoveranstaltung der neuen Prüfungsordungen
19.04.2016: Das LLZ hat begonnen die Videos der Infoveranstaltungen zu den neuen Prüfungsordnungen zu veröffentlichen.
http://openlecture.uni-halle.de/series/8479c963-19a9-48c9-acde-8cf9563c41b7
Sollte Ihr Studiengang noch nicht unter den veröffentlichungen erscheinen, schauen sie gegebenenfalls zu einem späteren Zeitpunkt nocheinmal nach, da die Nachbearbeitung seitens des LLZ noch etwas Zeit in Anspruch nimmt.
ACHTUNG: Ausfall der (freien) Sprechstunde Frau Braunroth
18.04.2016: Aus dienstlichen Gründen entfallen in der Woche vom 18.04.2016 bis zum 22.04.2016 die Sprechzeiten von Frau Braunroth.
Dies beinhaltet demzufolge auch die freie Sprechstunde am Dienstag, den 19.04.2016.
Informations about reaccreditation
Dear students of economics and business,
as part of the reaccreditation process of our study courses the study and examination regulations were revised. The revised versions comprise past experiences and also proposals of the student body. Furthermore the recently staffed chairs were integrated into the new programs. On 01/27/2016 the new subject-specific study and examination regulations were adopted by the academic senate of the Martin Luther University. The new regulations will be legally binding with their publication in the official journal. This official publication is still outstanding. Once this has occurred we will inform you. The changes compared to the previous study and examination regulations and their impacts on your studies will be presented during an information event, prospectively in March. This event will also give you the opportunity for questions. Subsequently, a recorded version of this event will be uploaded. Up to that point we ask you to refrain from further inquiries. As a basic principle the change will not lead to degradation. There will be transitional arrangements to guarantee this.
Aktualisierung der Modulhandbücher und -übersichten
07.04.2016: Alle Dokumente zu der neuen Ordnung wurden auf den aktuellsten Stand gebracht.
Wir bitten um Ihr verständnis, das wir derzeit keine Gewähr für die Korrektheit der Dokumente übernehmen können, da die technische Verantwortung dafür beim ITZ liegt. Sollten Sie Ihrerseits Fehler feststellen, senden Sie uns diese bitte per Mail zu und wir leiten Ihre Anfrage an das ITZ weiter.
---
---