---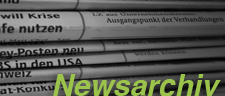 Newsarchiv: News
Jahr 2017
Öffnungszeit Prüfungsamt am 26. Mai
16.05.2017: Aufgrund des Brückentags am Freitag den 26. Mai, bleibt das Prüfungsamt an diesem Tag geschlossen.
Module handbooks and overviews
28.03.2017: Revised versions of module overviews and handbooks of the Bachlor's and Master's degree courses have been provided. In addition, the englisch pendants are now online and can be downloaded.
Short Opening Times Examination Office
02.03.2017: Because by illness of the members of the examination office, the office has short opening times on the 2nd of march 2017.
mrs. Braunroth is also not in the buildung until the 17th of march, because by illness.
Informations about the allocation process for the winter term 17/18 and summer term 18
27.02.2017: Dear students,
on February 27th, 2017 the allocation process will start for seminars and bachelor theses for the winter term 2017/2018 and summer term 2018. For further explanation you can watch the provided video with the presentation from last year.(link at the end of the post) Please don't get irritated by the announcement of new examination regulations in the video, the process is already completed. An exception this year is the retirement of several professors in the time period of the allocation process. By that you can only write your bachelor thesis in the by the chair assigned semester. (tagged as "exclusively") The allocation process ends on April 7th, 2017 (limitation period). After expiry of the process we can't accept any further applications.
Video-link: http://openlecture.uni-halle.de/episode/45bd1285-2b6e-4028-879a-3803e6d5d7e5
(Flash Player required)
Internship in Nuremberg - Urban development
13.01.2017: Der Stab Stadtentwicklung der Stadt Nürnberg, suchen Praktikantinnen und Praktikan-ten die daran interessiert sind, die zukunftsorientierte Planung und Entwicklung der Stadt Nürnberg voran zu treiben.
Weitere Infos können Sie der Ausschreibung entnehmen.
Jahr 2016
Availability Examination Office
13.12.2016: The Examination Office is not available from Dec 19, 2016 up to and including Jan 2, 2017. Should be the handover date of your thesis in this period, please submit it postally. (Please keep the posting receipt.)
We wish you a Merry Christmas!
Final decisions of the examination board to re-register in the new FStPO
26.09.2016: In their meeting on September 21, 2016, the members of the examination board decided on the final transitional rules. You can download the final transitional from the attachment or from our website under "Prüfungsausschuss\Beschlüsse zu den neuen Fachspezifischen Studien- und Prüfungsordnungen".
Appointment notification for shortfall of consultation-hours Mrs. Anja Braunroth
18.08.2016: From 19.08. to including 13.09. 2016 will be no consultation-hours of the consultant Mrs. Braunroth.
Öffnungszeit Prüfungsamt am 8.7.
01.07.2016: Liebe Studierende,
das Prüfungsamt bleibt am 8.7.2016 ganztags geschlossen. Bitte beachten Sie diesen Umstand, sollten Sie an dem Tag die Abgabe Ihrer Bachelor-/Masterarbeit haben. Nutzen Sie dann alternativ bitte die Sprechstunde am Donnerstag oder ggf. eine postalische Abgabe.
Verzögerung bei der Umschreibung
20.05.2016: Durch anhaltende technische Probleme bei der Umschreibung aller Studierenden in die neuen Prüfungsordnungen, kommt es aktuell leider zu Verzögerungen im Prozess.
Derzeit müssen alle Module der Studenten manuell neu eingetragen werden. Der entstehende Aufwand fordert daher deutlich mehr Zeit.
Wir bitten Sie daher von zeitnahen Anfragen dazu abzusehen. Wir werden Sie informieren, sobald es neue Informationen zum Fortschritt gibt.
Umschreibung neue FStPO
09.05.2016: Sehr geehrte Studierende,
die Umschreibung in die neue FStPO ist leider noch nicht vollständig für alle betroffenen Studierenden abgeschlossen. Es kam zu Problemen in der technischen Umsetzung im ITZ, die diese Woche noch behoben werden. Zudem ist erst im Anschluss Handarbeit durch das Prüfungsamt individuell erforderlich. Die Löschung von Fehlversuchen ist im Notenspiegel unter der neuen FStPO ersichtlich!
Wir bitten von Rückfragen abzusehen und danken für Ihr Verständnis.
Mit freundlichem Gruß
Ihr Team des Prüfungsamtes
Examination Office closed on 06.05.2016
The examination office is closed on 06.05.2016 all-day. Students who would like to submit their bachelor or master thesis on this day are encouraged to do this by mail. (Please keep your posting receipt)
---
---