---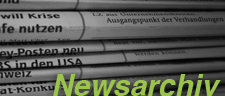 Newsarchiv: news of the examination office
Jahr 2014
Decisions of the examination board
25.09.2014: Sehr geehrte Studierende,
die Beschlüsse der letzten Sitzung des Prüfungsausschusses betreffen die Masterstudiengänge HRM, BWL, VWL sowie EmpÖK.
Entsprechende Zusatzangebote sowie Ersatzleistungen können auf der nachfolgend Seite eingesehen werden.
www.wiwi.uni-halle.de/studium_und_pruefungen/pruefungsausschuss/semester/
Attention!
07.09.2014: Exam inspection of "Buchführung" for the 1st date (22.07.2014) is on 16.09.2014 between 11:00 and 12:30 in room 122.
Conference of examination board
20.07.2014: The next conference of examination board will take place on 25.09.2014. All applicants are hereby requested to submit their applications to the examination office until 10.09.2014.
Hinweis zur lezten Sprechstunde Frau Braunroth
10.07.2014: In dem Zeitraum vom 16.07 bis 18.08 wird keine (freie) Sprechstunde der Referentin des Wirtschaftswissenschaftlichen Prüfungsamtes, Frau Braunroth, statt finden.
Am 15.7 können vorerst das letzte Mal Unterlagen für Frau Braunroth (BaföG Anträge, Anrechnungsbescheide) in der freien Sprechstunde eingereicht werden.
Einmalige Erweiterung des Modulangebotes für den Studiengang Master HRM
23.06.2014: Sehr geehrte Studierende,
der Prüfungsausschuss hat in seiner letzten Sitzung für den Masterstudiengang HRM die Lehrveranstaltung "Arbeitsrechtliches Seminar" für das WS 14/15 zugelassen. Diese Veranstaltung kann ausschließlich im Schwerpunktbereich Arbeitsrecht (Vertiefungsrichtung Arbeitsrecht) eingebracht werden.
einmalige Ersatzleistung im Schwerpunktbereich "International Economics" im MSc. VWL 120 LP für das WS 14/15
05.06.2014: Dear students,
the examination board made a decision in the last meeting that an additional performance can be agreed with in the course of study MSc. Economics for the area "International Economics" if it can be assigned to.
Please, tell the institute where you plan to do the seminar that it shall be assigned to the area "International Economics".
After passing the seminar you have to bring in a qualified achievement certificate to the examination office to get your performance acknowledged.
Attention!
14.05.2014: On 20.05.2014 the office hours to Mrs. Braunroth deleted!
UPDATE : Results of allocation process
08.05.2014: You can find an updated result list of the allocation process on our page `news of the examination office` following this news. We apologyze for the inconvenience according to the first result list. We are available for further questions or problems.
Next Audit Committee
05.05.2014: Dear students,
the next meeting of the Audit Committee will be held on 11.06.2014. To ensure that your concerns can be addressed in this session, the relevant documents must be available 14 days in advance of the Audit Office.
International go-east summer school
17.04.2014: "Potential of information and communication technology in the republic of Belarus" at belarusian state university in Minsk.
31.08.2014 - 14.09.2014
Attention, modified office hours!
08.04.2014: On Thursday, 17/04/2014 is only by 9.00 the examination office - open 11:30 Clock. The afternoon consultation hours is void!
Extension of bachelor thesis allocation process
31.03.2014: Dear students,
the allocation process page has not been available for some days because of a change in the system of Löwenportal.
We apologize for this inconvenience.
In reason of equality we extend the time for taking part in the allocation process. It will be extended until 7th April.

---
---